CIBC Theatre Parking
Finding parking in a bustling city like Chicago can be a bit of a challenge, but with some advance planning, you can ensure a smooth and hassle-free experience. Fortunately, there are convenient and accessible parking options located in close proximity to the CIBC Theatre. To help you make the most of your visit, we've put together an independent guide filled with insider tips and recommendations.
Whether you're arriving at the CIBC Theatre by train or simply in need of a parking spot, our guide has got you covered. We'll provide you with all the information you need to locate the best parking spaces near the CIBC Theatre, making sure your theater experience is as stress-free as possible. With our guidance, you can focus on enjoying the show and exploring the vibrant theater district in Chicago.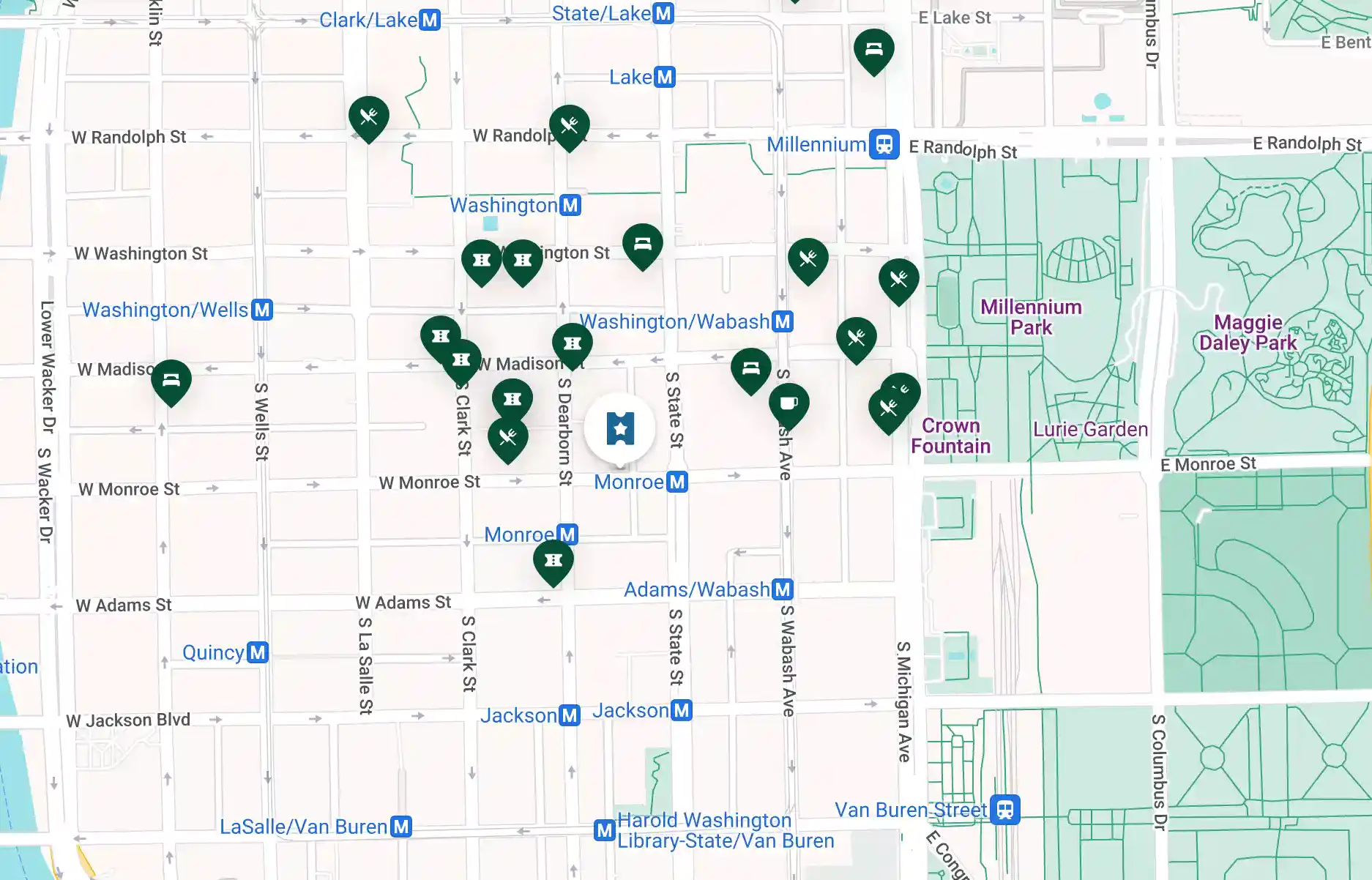 On-Site Valet Parking
The CIBC Theatre offers the convenience of on-site valet parking, allowing you to drive up to the theater's entrance and leave your vehicle in the capable hands of valet attendants. It's a hassle-free option for those who prefer a seamless parking experience.
CIBC Interpark
The CIBC Interpark is the official parking garage of the theatre. It is the ideal parking choice for those attending shows at the CIBC Theatre. Just a short walk from the theater, it offers secure and well-maintained facilities, ensuring peace of mind for patrons. With extended hours aligned with showtimes, it provides easy access after the performance. It also features extended hours aligned with showtimes, making it accessible after the show.
Nearby Parking Garages
East Monroe Street Garage: This garage is conveniently located within approximately 0.32 kilometers from the CIBC Theatre, making it a very short and easy walk of just a few minutes.
South Wabash Avenue Garage: The garage on South Wabash Avenue is situated at a distance of about 0.45 kilometers from the CIBC Theatre. It's still a very manageable walk and will take you around 5-7 minutes.
South Garland Court Garage: If you opt for the garage on South Garland Court, you'll be parking at a distance of approximately 0.64 kilometers from the CIBC Theatre. This slightly longer walk provides an opportunity to take in the surroundings and typically takes around 10-12 minutes.
Street Parking
If you prefer street parking, be sure to check for metered spaces in the vicinity of the CIBC Theatre. There are plenty of these available in the district, but they tend to fill up quickly. Keep in mind that street parking availability and regulations can vary, so be sure to check for any posted signage.
Other Modes of Transportation
It's worth noting that finding a suitable parking spot may turn out to be difficult to some, especially if you're not from the area. In this guide, we recommend other options you can consider when traveling to the CIBC Theatre.
Public Transportation: Exploring public transportation options can be a convenient and eco-friendly way to reach the CIBC Theatre. The theater is well-connected to Chicago's 'L' train system and bus routes, making it easily accessible without the need for parking.
Ride-Sharing Services: Ride-sharing services like Uber and Lyft are readily available in Chicago. You can arrange for drop-off and pick-up points near the CIBC Theatre for a hassle-free arrival and departure.